Rental of forklift trucks and rent of material handling equipment
Inquire about forklift truck rental
Do you need to load, unload or move anything?
Who we are
Foklift trucks rental and rental of material handling equipment
We rent, forklift trucks, working platforms, telescopic manipulators, rough terrain forklift trucks and warehouse equipment
Material handling equipmnet with capacity: 1,6t, 2t, 2,5t, 3t, 4t, 6t, 8t and higher
High tonage trucks Linde
Telescopic manipulators Manitou
Rough terrain trucks Ausa, Manitou
Working platforms Genie, JLG, Haulotte
Forklift trucks powered by AKU, LPG or diesel or manual pedestrian trucks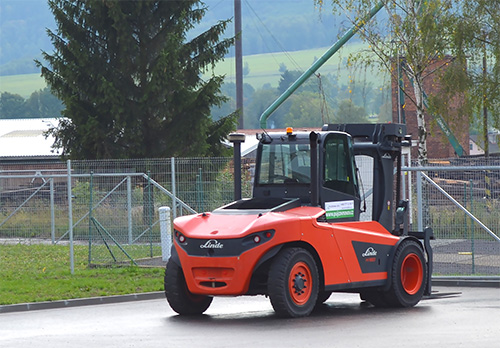 Short term forklift truck rental
Do you need to load and unload fast or to work in heights?
We ensure the transport of rented material handling equipment
We offer operators for rented trucks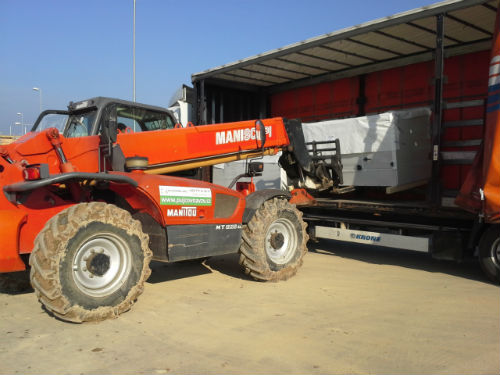 Long term forklift truck rental
Are you interested in buying the forklift truck? Our forklift rental is the best option for you
Replacement for your broken forklift in service
We offer sale of rented material handling equipment from our company VYSOKOZDVIŽNÉ VOZÍKY s.r.o.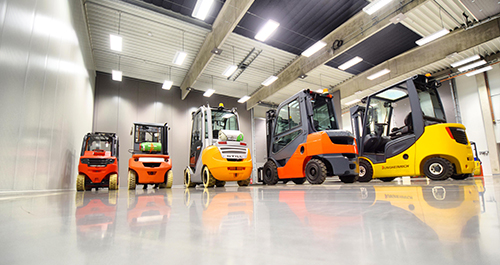 Material handling equipment for rent
Choice of suitable forklift truck on request according to your needs
We will find the best truck for the conditions where the truck will be rented
We offer rental of all material handling equipment of world famous brands Linde, Jungheinrich, Still, Toyota, BT, Hyster atc.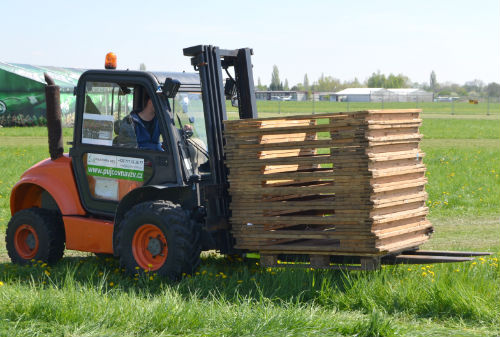 Counterbalance forklift trucks
Counterbalance forklift trucks are used in almost all sphears of industry. Thanks to that it exists plentiful apliences and operations whcich requires special type of truck, power, steering, capacity, aplience, parametres and service intervals or other requirements such as terrain surface.
Sideloaders
Sideloaders are suitable for transport and handling of long load. Recently, the clasical side loadres are ofter replaced with 4 ways trucks which offers versatile use in production and storage buildings as well as in outdoor operations. They enable same handling as sideloaders, but they are much smaller and agile. We assure rental of sideloaders with Linde S 30, Linde S 40, Linde S 50, Linde S 60, all those truck are ready for immediate rental in our forklift truck rental in Prague and in Červená Voda.
Rough terrain forklift trucks
Forklift trucks suitable for work in uneven surfaces. Any bump is not any problem for them. Even more they can be equiped with 4x4 drive, so they can easily move in hard terrain such as deep snow. In our forklift rental we like to rent Ausa forklifts with capacity up to 5 tons. For rental, we also have got JCB forklift truck with capacity of 3 tons and several pieces with capacity of 2,6 tons which are very popular recently.
Telescopic manipulators
We also offer rental of telescopic manipulator. Manipulators are universal solution for material handling especialy in constructions and agricuture. Manipulation with any material such as loose and packed material in palets is an easy job. With its reach and capacity Manipulator can deliver the material into high buildings, so there is no need for crane or special lifting aplience. The demand of those telescopic manipulators MANITOU a BOBCAT is therefore realy high.